Are you searching for the best Commercial Glassdoor Cooler Refrigeration in Mississauga? If yes, then we would suggest you approach DHVAC Experts. We have years of experience in the industry with expertise in Air Conditioning and Cooling technology.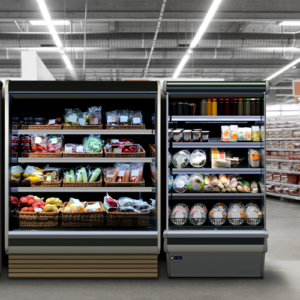 Get Quick Services of Commercial Glassdoor Cooler Refrigeration in Mississauga
If you are a desperate need of reliable and quick services of commercial Glassdoor Refrigeration services then we are the best destination for you. Here you can get the best of its own kinds of solutions from world-class technicians. Hence, as a result, your Equipment is in safe hands.
Reasons to choose DHVAC Experts for Commercial Glassdoor Refrigeration services?
Creative Solutions – We are not only keen to do just repairing your commercial Glassdoor cooling refrigeration. We are also interested to help you in making the best decision. Moreover, we offer innovative solutions based on your goals and how you plan to use the system.
24×7 service – You never know when your commercial refrigeration got stuck or will not work or cool properly. So, why there is a fixed timing to sort out the issue? Just contact us, no matter what refrigeration service you need. We are working 24×7 to assist you.
High-Quality Team – We take pride in providing high-quality services. We know your commercial Glassdoor Cooler is a big investment and you can't afford them to not work. Therefore, our team comes into the picture and provides quality workmanship.
Get in Touch with us by dialling 705-970-7231
So, if you are looking for friendly and licensed experts in the field of Glassdoor Cooler Refrigeration in Brampton and Mississauga then we are the company you need the most. If you have any questions or doubts then don't hesitate to contact us. We are always available to assist you and provide you with top-quality refrigeration needs.