Reach in Cooler Refrigeration Services in Brampton – Does your Reach in cooler work as per your temperature requirement? Have you received any complaints regarding warm drinks? Reach Coolers and Freezers are a must for any commercial kitchen. A reach-in cooler is one of the best pieces of equipment. It can help you to keep your ingredients at a safe temperature before sending them to the customers. Being a leading provider of Reach in Cooler Refrigeration Services, we provide top-quality solutions which include installation, repair, and maintenance. However, when it comes to the efficiency of your Refrigeration system, you cannot ignore Reach in cooler's regular maintenance, as it is the working horse of your solution. But if you find that your reach in cooler refrigeration equipment is not working properly then immediately you can contact DHVAC Experts by dialling 705-970-7231, we can provide you with the best service.
Reach in Cooler Refrigeration Services in Brampton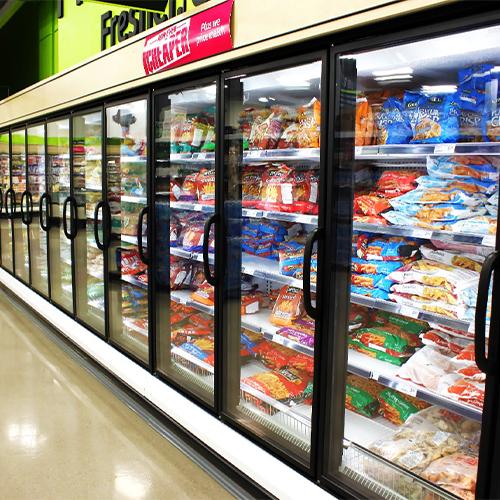 Reach in Cooler is a hard-working machine that needs regular maintenance to get its full performance. Refrigeration issues do not fix themselves. You need to fix it by calling the experts like us. If its issue is not fixed in time, then it may often lead to further damage or cause high-electricity bills. Hence, if you want to make the best use of your equipment then you need to do its regular maintenance. During our inspection, we will ensure that your system is working fine and should be clean, if there is something mismatched then we can diagnose it on time.
DHVAC Experts – Providing Top-Quality Commercial Reach in Cooler Refrigeration Services in Brampton
Let's keep your business running properly with the help of our Top-Quality Reach in Cooler Refrigeration Services in Brampton. Whether you run a large restaurant or have a distribution centre, you know how important is to keep your commercial refrigeration equipment in a good condition to save the extra cost. We are in the business for over many years and are confident enough to sort it your issue as soon as possible. We are a team of experts. So you can trust us and feel confident that your business is in good hands.