Makeup Air Units in Brampton – In many industrial buildings, there needs to be proper ventilation due to the size as well as the nature of the work. While makeup air units are used to filter or replace the air that was removed by exhaust fans. This unit is used to provide fresh air by pulling clean air from outside the building. Maintaining high-quality air inside your building is very essential for your building, your products, and the people who are inside the building.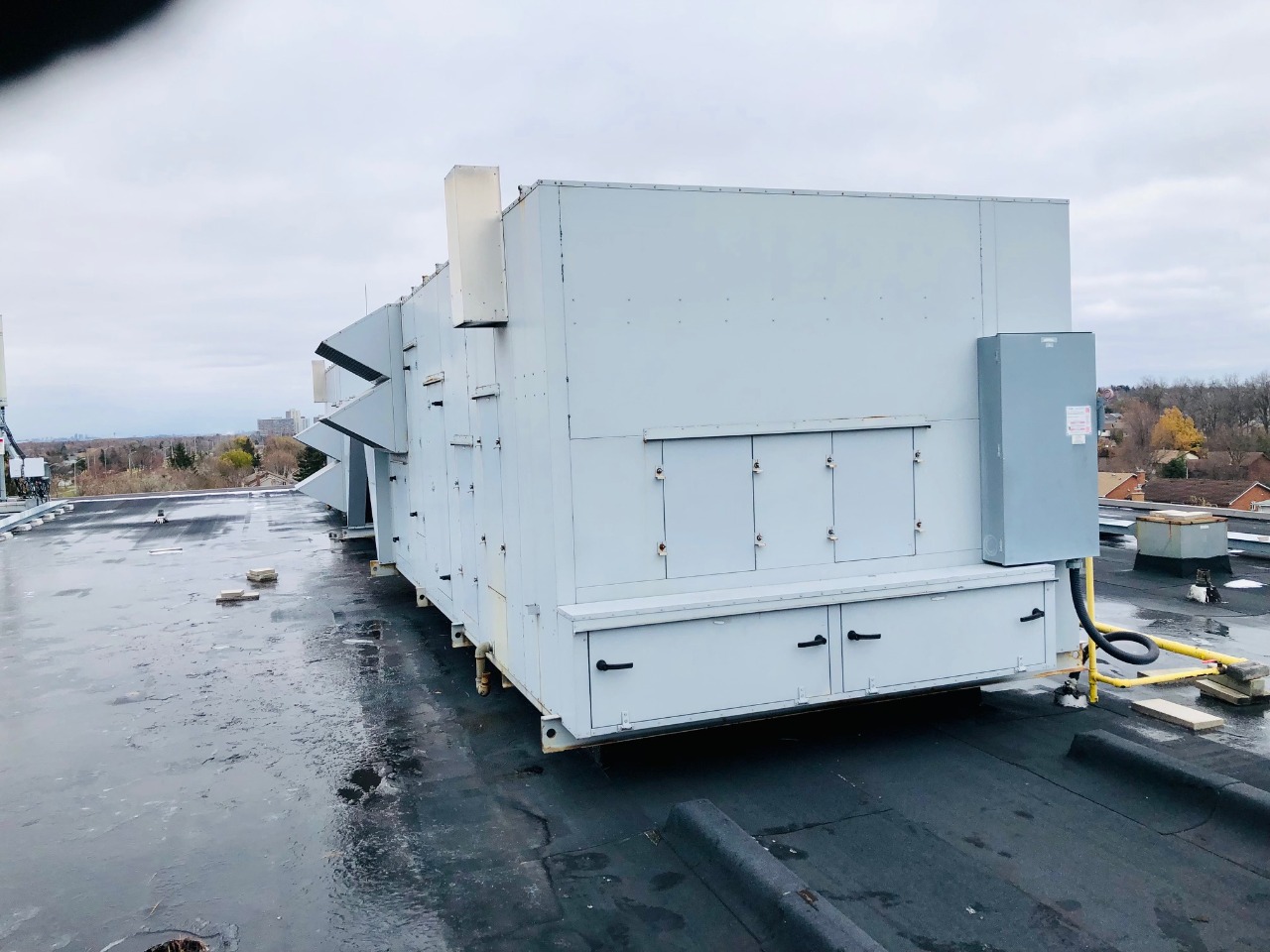 Makeup Air Units in Brampton
Air Quality is also as important as room temperature. While commercial air filters do help with your air quality problems. But poor air quality is the result of a lack of ventilation. Therefore, carefully installed Makeup Air Units are very useful in many industrial as well as commercial projects. Like Hospitals, shopping malls, Schools, Colleges, Offices, etc. Whether you are looking for a Make-up Air Units Installation service or Repair service in Brampton, you can depend on us for this job. We are working with an aim to make our clients for life by providing top-quality services of Make Up Air Units in Brampton. By availing of our professional services, we assure you that you will be able to provide top-quality air to everyone in your space. So, what are you thinking? Dial 705-970-7231 and schedule your appointment with us for your Heating and Cooling service needs.
Benefits of Installing Make-Up Air Units
It eliminates the negative air pressure from the building.
It can reduce overall heating as well as ventilation cost.
Its main job role is to maintain a balance of air inside or outside of the building.
These make-up Air Units can boost worker productivity and comfort by maintaining consistent space temperature and eliminating cold drafts.
It Eliminates unwanted process odours.
Whether you have a Restaurant or an industry, Installing Makeup Air Unit can solve all your ventilation issues.
Dial 705-970-7231 and schedule your appointment for

Makeup Air Units in Brampton